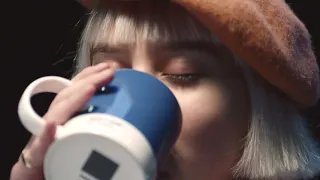 Pantone Mug, Classic Blue 19-4052
Product Info
Delivery & Returns
Reviews
Product Info
Refresh your kitchen cupboards with the newly designed Pantone Mug Classic Blue 19-4052, the colour of the year for 2020. With a Pantone coloured body and a white band at the base, each Fine China mug bears the Pantone logo and the relevant Pantone colour code. Available in a range of vibrant colours for variety and style, these mugs would make the perfect gift.
Features
Gift box
Dimensions
Height: 10cm
Diameter: 8.4cm
Capacity: 375ml
Material
100 Fine China
Care
Dishwasher and Microwave Safe
Delivery & Returns
UK Delivery Service
Cost

Standard UK Delivery (2-5 days)

£4.95 or Free for orders over £50

Express Delivery
(Order before 2pm)

£7.95 
Standard Delivery
We offer Standard Delivery across the UK via Royal Mail. Standard Delivery is FREE for orders with a goods value of over £50. For orders with a goods value of less than £50 we charge a flat fee of £4.95.
Standard Delivery means that our aim is that for all orders received before 2pm Monday to Friday (excluding Bank Holidays) we will despatch on the same day with your order delivered within the next 2 to 5 working days. (Subject to external factors such as severe weather).
Express Delivery
We offer Express Delivery within mainland UK via DPD. Delivery is £7.95 and orders must be received before 2pm.
For more information please see our Delivery Information page here
International Delivery
Due to the rapidly changing situation around COVID-19 and the borders to Europe, we have temporarily paused shipping to Europe & Republic of Ireland.
View our International Delivery options here 
Returns
For information on Returns please see here
Reviews