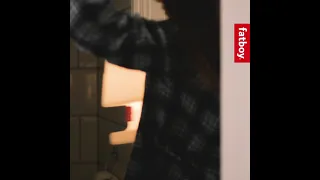 Fatboy Edison the Petit Hoodie
Product Info
Delivery & Returns
Reviews
Product Info
A stylish little jacket for your Fatboy Edison lamp, the Petit Hoodie from Fatboy is a fun addition to your Petite lamp, acting as a colourful fabric cover that comes in four colours to suit your style. Soft and easy to maintain, this cover will bring a new element to the glow in the room, and can be changed or removed as often as you like. Crafted from durable polyester with a fishnet design, easy to pull on and off. 
Available in four colours.
Material
Polyester
Dimensions
16.5 x 16.5 x 15 cm
Delivery & Returns
UK Delivery Service
Cost

Standard UK Delivery (2-5 days)

£3.90 or Free for orders over £50

Next Working Day Delivery
(Order before 2pm)

£7

Christmas Delivery
Please note that the final cut off for pre-Christmas delivery on the next-working day service will be Thursday 23rd December at 2pm. We highly recommend opting for our next-working day delivery service for any orders placed week commencing 20th December that are required before Christmas.
Whilst our standard parcel delivery service continues to meet its targets in most cases, Christmas volumes are expected to put additional pressure on our trusted couriers, this is unfortunately outside of our control. We continue to do everything we can to despatch your order as fast as possible. Ongoing covid measures mean that you will not be required to sign for a parcel, our couriers will sign on your behalf, noting the recipients name and confirmation of delivery. If you need your order quickly, we recommend choosing our Next Working Day option at checkout. For oversized deliveries unfortunately covid restrictions mean only doorstep delivery is possible currently, a white glove service to inside your home is not possible. 
For more information please see our Delivery Information page here
International Delivery
Due to the rapidly changing situation around COVID-19 and the borders to Europe, we have temporarily paused shipping to Europe & Republic of Ireland.
View our International Delivery options here 
Returns
For information on Returns please see here
Reviews